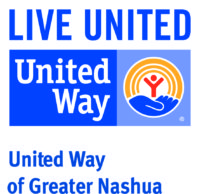 The New Hampshire Human Trafficking Collaborative Task Force invites Nashua to initiate a pilot project on awareness and prevention of this form of modern day slavery.  Join other stakeholders interested in making Nashua a safer community, free of human trafficking. The event is 3-5pm at Southern New Hampshire Health, 10 Prospect Street Conference Rooms ABCD, Nashua NH 03060.  Guest Panel: Rebecca Ayling (Project Director, NH Human Trafficking Collaborative Task Force); Michael Posenka (Department of Homeland Security); Jasmine Marino (trafficking survivor). Followed by small group discussions to map a way forward for our community.
The FDP will be open to the public from 4:30-7pm.
Thank you to Quality Carriers for hauling the FDP!