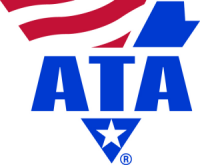 2021 National Human Trafficking Awareness Month Webinar Series 
Hosted by 
American Trucking Associations and Truckers Against Trafficking
Overview:
There are 90K+ members of the moving industry, each of them potentially able to be in a critical position to make a difference in the life of victims of human trafficking. Van operators are in and out of homes and businesses and have the unique opportunity (similar to others in home delivery) of being in neighborhoods and office parks in a way that many other commercial drivers are not. While they may see human trafficking taking place over the road (if they are doing cross country moves), they may also have the ability witness trafficking taking place in the cities and neighbors where they operate.
Key Takeaways:
Examples of what to be on the lookout for to help combat human trafficking
How to implement TAT training at your company
How other moving companies can get involved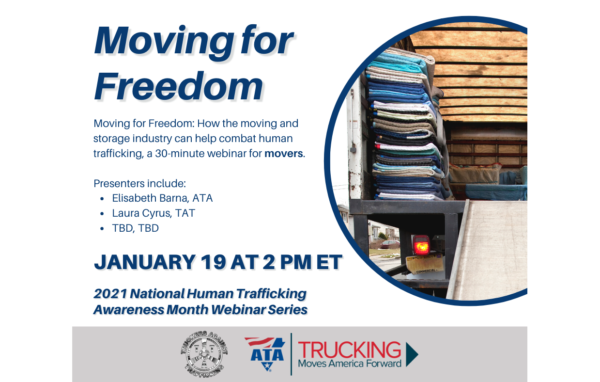 Check out the Freedom Drivers Project virtual tour after the webinar here!