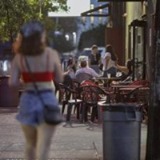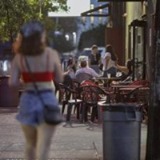 Christine Vinson, the president of the Junior League of New Orleans, has felt strongly about human trafficking for a while. In May 2019, after meeting Truckers Against Trafficking, Vinson had a plan for how her Junior League could make an impact in New Orleans.
"We're not necessarily trying to reinvent the wheel, but more or less trying to bring awareness and education to the topic," said Vinson.
According to the National Human Trafficking Hotline, in 2018, there were over 10,000 individual cases of human trafficking and over 23,000 survivors. Truckers Against Trafficking is using the Freedom Drivers Project spread awareness on how to stop human trafficking and they're bringing the show on the road.
To read more: https://loyolamaroon.com/10025751/packnews/truckers-educate-new-orleans-on-human-trafficking/?fbclid=IwAR0AC6Xrj3ye1bPGtCs-vRxyINm9nMhcKGtgbAUd2yszyHLZwg-etM95KNo