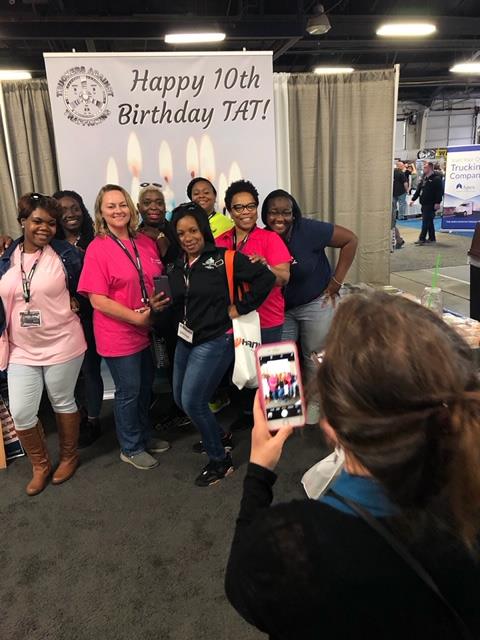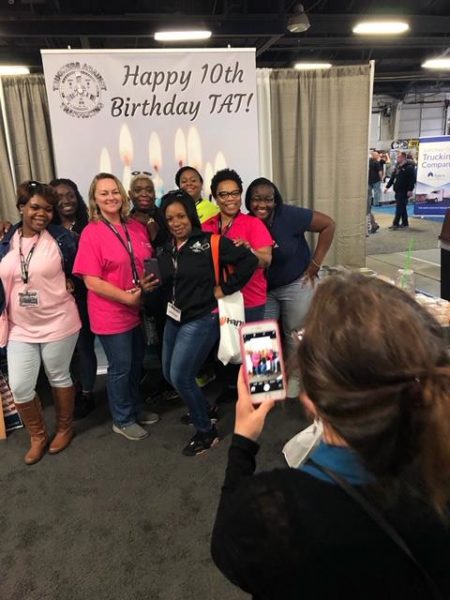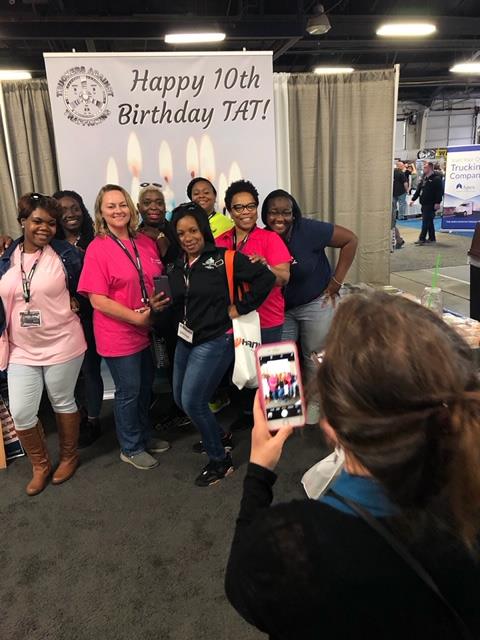 MATS 2019 is in the books! TAT had an incredible time at MATS this year. We connected with faithful supporters, made lots of new contacts, and encouraged everyone to "Make the call to save lives". Highlights include:
The Everyday Heroes Truck, Kenworth's truck designed specifically for TAT to be auctioned off May 17th at Richie Brothers, was in the South Lobby at the show. The truck received lots of exposure to potential heroes.
Kenworth allowed us to also be in their booth to share our mission with even more truckers. Thanks Kenworth!
TA Petro hosted a special event where they presented TAT with a check for $112,946 for the sales of special TAT merchandise sold nationwide at their stores. An incredible amount … we couldn't be more thankful for their support!
Wayne Walker, Walmart driver was a volunteer extraordinaire, volunteering all 3 days talking to truckers about TAT and encouraging them to be TAT trained
Total Transportation of MS was among many supporters who took a birthday picture after swinging by to say hello
Tim the Gnome visited our booth
Helen Van Dam was interviewed many times throughout the 3 days of the show including, of course, by our huge advocate Dave Nemo Show
Susan Dold and Ashley Smith were interviewed by Starfire, a wonderful supporter of TAT.
Many small companies committed to training their drivers
Many individual owner/operators committed to take the TAT training
We are humbled by the wonderful response of everyone at MATS! We want equip EVERY driver with the tools necessary to combat human trafficking as part of their everyday job. Truckers are our heroes!