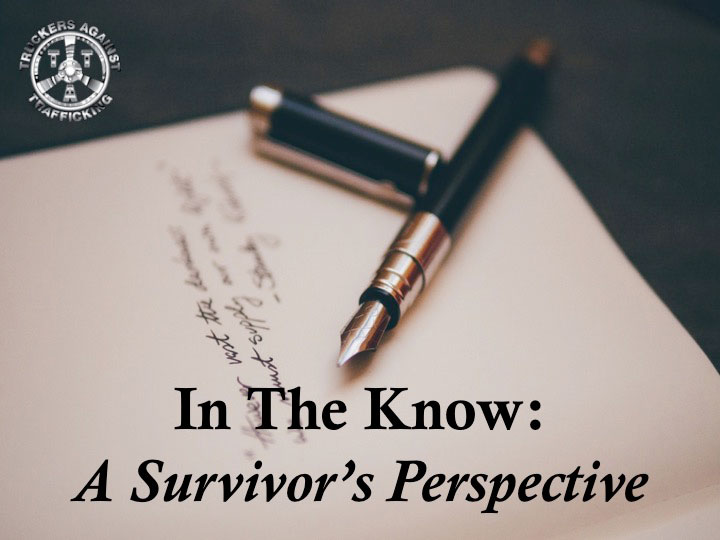 I have personally been out of "the life" for 12 years. I do not consider that a long time at all. Although the critic in me thinks it has been long enough for me to get my shit together and be capable of being a wife, daughter, mother, leader, advocate, friend etc. ( I'm going on my fourth divorce) All without issue of course. I am a perfectionist only with myself; I am my worst critic; I am really hard on myself; and this all stems from my trauma, but also my complete and utter need to feel stable at all times. I still use terms like "the life," because I work with people who are still in it and that is what they call it. I think we all know that it is not a good life, but, while in it, it feels like the only life that exists.
I want to talk about the difficulty that I have watched other survivors have and, especially, I want to talk about my struggles with rebuilding my and their lives after "the life." I was homeless at 15 and with child by 16. I lost my child to his father's family and then met the man of my dreams. My story is much like many others' stories … I not only did it for survival, but I also did it for love. The man of my dreams was, of course, a trafficker and one of the scariest people I have ever even heard about. When I say I did it for love, I mean it. I loved my pimp; I worshiped him; he was my god. That may sound sick, and it is, but I was so brainwashed I truly believed he was invincible and was the know all. Every time I did not follow his instructions, something went wrong … he was always right.
Well, getting out of the life at 32 with no job skills, a record that includes prostitution, no education and no place to tell the people interviewing me where I have been since I was 18 was horrifying to say the least. I honestly got out, because I could not take it anymore. I am a sober alcoholic for 14 years now. I could only manage to stay in the life two years after quitting. I felt like if another man touched me, I was going to kill him. I was so full of anger and total rage towards buyers that I was sure that I was to the point that I was going to kill the next one that did something to me that I did not like. I have heard other survivors talk about this feeling, and I know that the rage is real!
So to get to the point of what I am getting to – it's damn hard to rebuild life after "the life." I mean, it took me three years to figure out how to talk to people so they didn't cry, because in the "square" world, people talk to each other different. They don't just keep it real like we used to; it is an entire new way to communicate. I had to learn to use a copy machine … now that was embarrassing considering everyone in the office probably thought I was an idiot. I had to tell the first person that interviewed me for a job that he was going to find prostitution on my record. He was a man; I had to learn to dress appropriately to fit in with the rest of the "square" girls. I had to learn to be a totally new person.
As an advocate I have watched woman after woman, girl after girl, go through these exact same issues and fears … and the fears are real. You do have to tell your boss about the prostitution if it is on your record; you do have to explain your felonies and why you are a different person now. You have to advocate for yourself and hope somebody will give you a chance. You have to totally change everything, just like recovery. Recovery from "the life" is much like recovery from drugs and alcohol. You have to change everything to fit into a world that you never thought you would belong in. I used to feel like an alien in regular society; now I don't anymore … it does go away! That's the good news.
I guess what I am trying to say is getting out of "the game," "the life," whatever you want to call it, is the hardest thing I have ever done. I never thought I could get out, but I am a strong believer in survivor advocacy, and that is what my organization is built on — survivors helping survivors. I believe that more organizations should hire survivors to be advocates and other things because this is OUR movement, and we are the best experts out there to help and work with our own people. I will never forget where I came from, and I am inspired by other leaders who are real about who they are as well. We survivors can show other survivors that it is possible to get out,and we are living proof. What I believe is the most important thing you can give a person trying to get out is a mentor, someone to help them through it all. As we all know, it is not easy … nobody should go through this alone.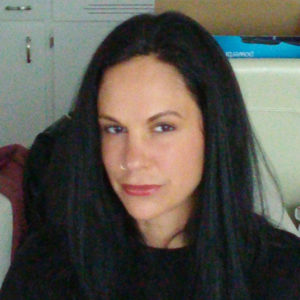 Hello, my name is Noel Gomez. I grew up in the Seattle, Washington area. I was a homeless youth and ended up meeting a man who I thought could help me. He ended up being a trafficker ,and I was commercially sexually trafficked by him for a number of years before getting away from him. Once I was away from him I had no self-esteem, a record and nowhere to go, so I ended up staying in that horrific life for 15 years before finally getting out in 2004. Since getting out, I have completed my AAS degree and am a certified Chemical dependency counselor in Washington State. I also received my BA in Social Justice and have been working with people that have been sexually exploited since getting out of the life in 2004. I co-founded The Organization for Prostitution Survivors in Seattle, Washington, where we do direct service with people who are coming out of the life or are trying to find assistance in almost any kind of way. I have personally worked with youth and adults and continue to do that to this day. I have done a number of trainings across the U.S. teaching people about sex trafficking and the sub-culture of that life. I consider myself an advocate first, an activist and leader.