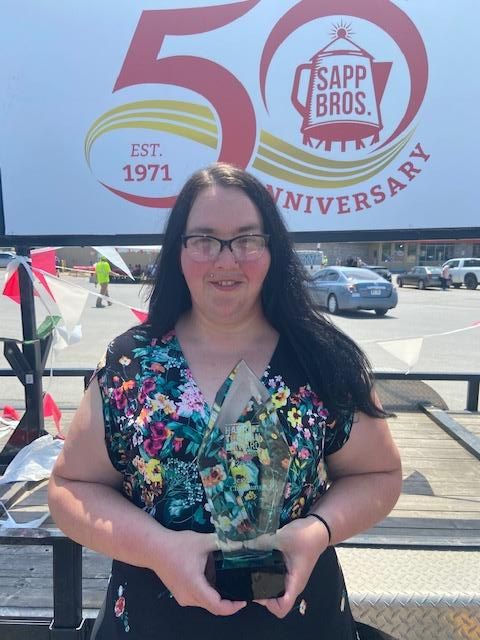 Jessica Chapman, a Sapp Bros. Travel Center cashier in Junction City, Kansas, is the 2021 winner of TAT's highest award — the Harriet Tubman Award presented by Protective Insurance.
The Harriet Tubman Award presented by Protective Insurance is named in honor of famed abolitionist Harriet Tubman, whose courageous personal actions resulted in the transportation of 300 slaves to freedom through the Underground Railroad and whose overall role in the freedom movement was instrumental in the freeing of thousands more. Born into slavery in 1820, Miss Tubman was the first African American woman buried with full military honors and the first to have the inaugural Liberty ship named after her – the SS Harriet Tubman – by the US Maritime Commission.
Earlier this year, Chapman noticed a woman in the travel center who seemed distressed. Seeing a man near her, Chapman caught the woman's eye and asked her if she was all right. The woman approached Chapman and acknowledged that she wasn't. Because the man was in the store, and so as not to arouse suspicion, Chapman took down a rewards application and acted like she was helping the woman fill it out, all the while gathering information about the situation in order to call law enforcement. Her quick and very intelligent response led to the arrest of the man, and allowed the woman, who had been sexually exploited, to get to a safe place.
"Jessica's quick thinking and immediate actions on behalf of the victim of sexual exploitation are indicative of what this award is all about," enthused Kendis Paris, TAT executive director. "Her TAT training, combined with empathy and courage, are exactly what that woman needed that night. We are humbled and grateful to be presenting Jessica with our 2021 Harriet Tubman Award."
"The training from Sapp Bros. about human trafficking helped me recognize something was wrong, and then my instincts took over. I was just really glad I could help. I'm very appreciative to win the 2021 Harriet Tubman Award," said Chapman.
The award, which carries with it a $2500 check, was presented at a fiftieth anniversary celebration for Sapp Bros. at their headquarters in Omaha, Nebraska on July 29. Kylla Lanier, TAT deputy director, who attended the event, honored Chapman in her remarks, as well as Sapp Bros., for their work to combat sexual exploitation and their commitment as a TAT partner.
Sapp Bros has worked with law enforcement, as well as Truckers against Trafficking, to raise awareness through trainings offered to their customer base and their employees and to develop protocols for how to respond to this crime and its victims. Through their Help Now campaign, they have also supported TAT's mission financially and have created signage found around their properties that raises awareness about human trafficking and that Sapp Bros is committed to help end it.
During the event, Sapp Bros. CEO Andy Richard presented TAT with a check for $65,000, raised through their ongoing fundraising efforts at their stores and through their staff. Recognition was given to the top fundraising stores and individuals.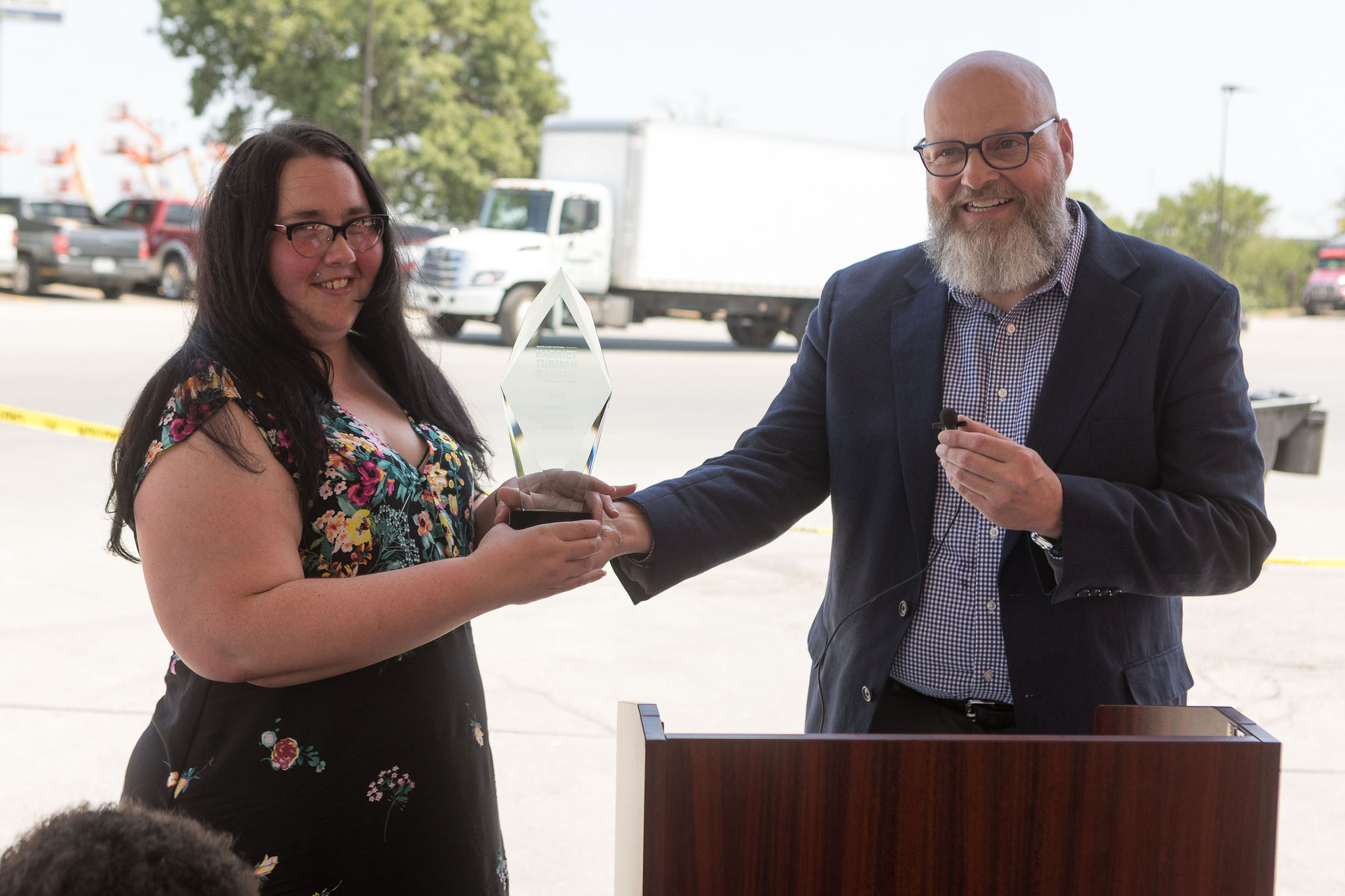 Press coverage on this incident:
Sapp Bros. cashier recognized for helping a woman who was sexually exploited