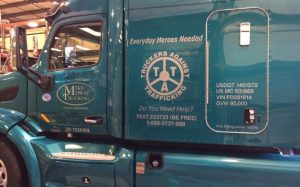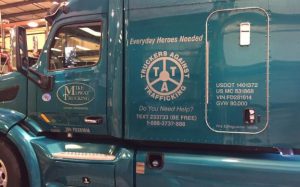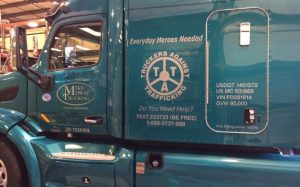 American gangsters have found that prostituting minors is a source of prestige and income. Human traffickers have discovered that American children are easier to recruit and sell than foreign victims because there is no need to cross the border. Both innocent young males and females can be abducted right off the street. Threatened and doped these young victims become sex slaves and income sources for these criminals. It happens everyday here in America… and also right here in Washington.
National Statistics on Domestic Sex Trafficking:
+ According to the National Center for Missing and Exploited Children (NCMEC), 100,000 to 293,000 children are in danger of becoming sexual commodities.
+ The U.S. Department of Justice Child Exploitation and Obscenity Section reports 12 is the average age of entry into pornography and prostitution in the U.S.
To read more: https://www.transportationcluboftacoma.org/everyday-heroes-truckers-against-trafficking/