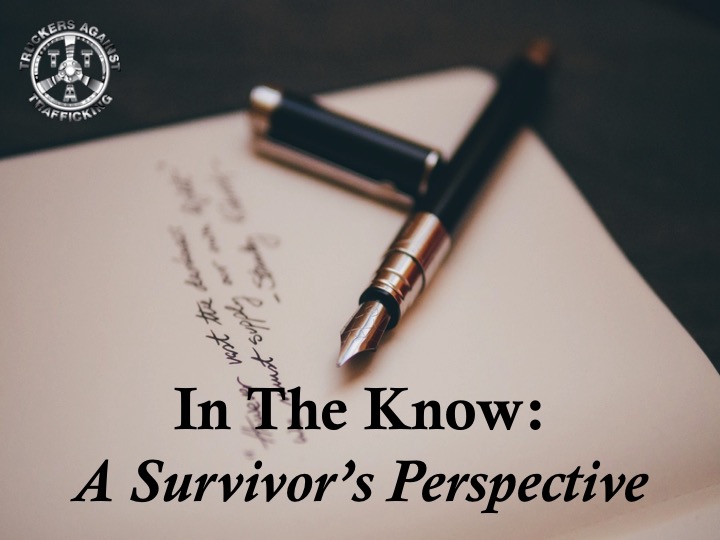 Our April In the Know: A Survivor's Perspective blog comes from Rachel Black who writes about the need for collaboration and support in the anti-trafficking movement. It is a wonderful blog and much needed!
My 16-year-old self would cringe knowing I have gone from wearing all black — right down to my Doc Martin 8-eye boots — to wearing bright t-shirts and sneakers, developing into someone who would rather be surrounded by friends than isolated, or who would recommend teamwork over sole control. As with many domestic child sex trafficking survivors, I trust very few people and find myself only close to a couple individuals at a time. I spend my life depending on myself and believing I can control everything. My life changed when I stepped out in faith and began allowing myself to trust others.
Several years ago, I met a number of strong survivor leaders, all of whom wanted to start their own organizations. Each of us came from a different type of trafficking background; however, we came together over our passion for helping current victims become survivors. Not a single person in our group had all of the answers. At that point, none of us had long-running organizations we had started from their beginning. We did, however, have a vision and, more importantly, we had each other. Often times in the anti-trafficking movement, I see survivors spending their energy trying to recreate programs, doing everything on their own, or struggling alone because they are unable to connect with others.
If we are to see traffickers held accountable and victims receiving comprehensive aftercare, then we all need to come together as a team. I cannot write a policy manual given all the time in the world, but I know someone who can. I have only housed a couple individuals, but I know several leaders who have housed victims longer than I have been alive. I do not host a weekly podcast, radio show, blog, or Facebook live, yet a number of my survivor sisters have an excellent social media presence. I can write workbooks, be a guest on talk shows, and, most importantly, I can ask for help.
Recently, a very young woman came into my program. She was in desperate need of assistance, and I was certain, after some prayer, we could be of help. Everything seemed to be moving forward until one evening I had this gut reaction to one of her behaviors. At first, I thought I was reading into the situation too much. Over the course of 24 hours, I realized my team did not have the capacity to keep our newest resident safe. I had a decision to make. I could have put her on a bus and sent her to another program, put her on a bus and sent her back to where she came from, given her a bus ticket to anywhere in the country or picked up the phone and asked for help. I reached out for guidance instead of pounding my chest or stroking my ego thinking I could fix the situation on my own. I did not need our staff or volunteers; what I needed were other survivors to surround this young woman and show her she had the capacity to heal just as we all can. Ask and ye shall receive. Fellow survivor leaders drove all morning and stayed with me until our young woman received the services she needed to stay safe and refocus. They sat with me for hours, without asking for anything. They advocated with me for a young woman they had never met. They were there for me, just as I will be there for them.
Instead of flying solo trying to have your own organization or spending all your time reinventing great programs, focus your energy on building healthy relationships with other survivors. Be there for the good times and the bad, the graduations and the funerals, the first day of sobriety and the celebration of a new milestone reached. Traffickers isolated us to prevent us from using our power, so let us work together if only to annoy them by taking back our combined power.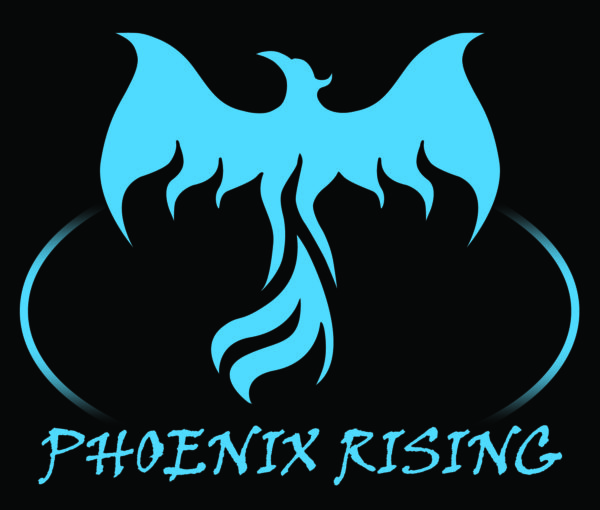 We believe survivors of human trafficking can find a path to healing and thriving.  We believe in a holistic, eclectic approach to the treatment process where the mind, body, and spirit can transform.  We believe encouraging the search for truth and challenging beliefs taught by perpetrators gives a survivor the opportunity to grow and develop.  We believe in serving as role models and mentors to those who have been victimized by assisting as they take back their lives. We believe in being a welcoming, safe home for all those who enter our doors.  We believe in being authentic people who will meet a survivor where they are and walk alongside them in their journey.  We believe in being a community who will be there as the hurts are healed, hope is restored, and freedom is found. We Shall Rise!